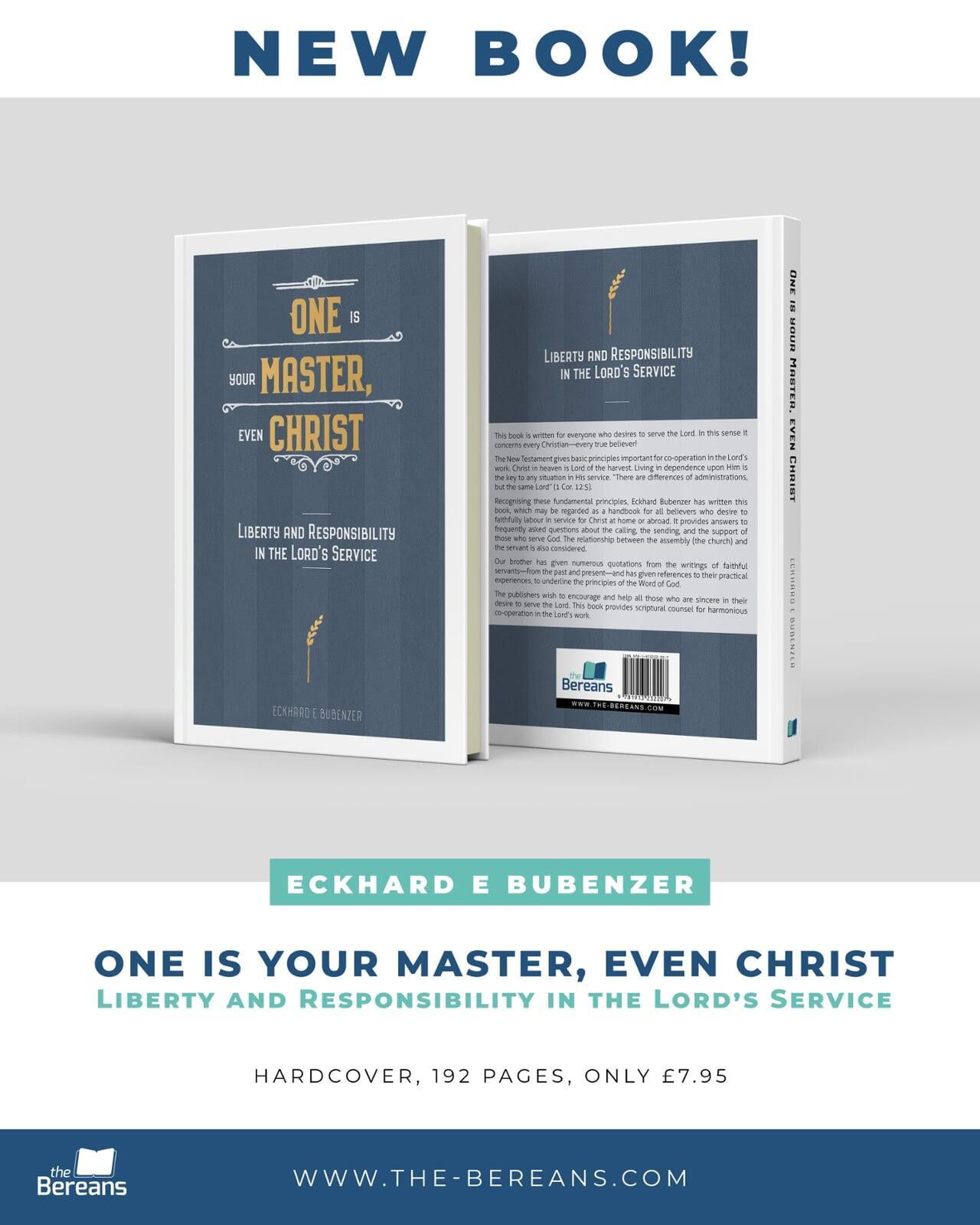 April 2021:
This book is written for everyone who desires to serve the Lord. In this sense it concerns every Christian—every true believer! The New Testament gives basic principles important for co-operation in the Lord's work. Christ in heaven is Lord of the harvest. Living in dependence upon Him is the key to any situation in His service. There are differences of administrations, but the same Lord (1 Cor. 12:5). Recognising these fundamental principles, Eckhard Bubenzer has written this book, which may be regarded as a handbook for all believers who desire to faithfully labour in service for Christ at home or abroad.

This book has been translated from the German and contains additional material.
Hardcover, 192 pages. Available in our shop.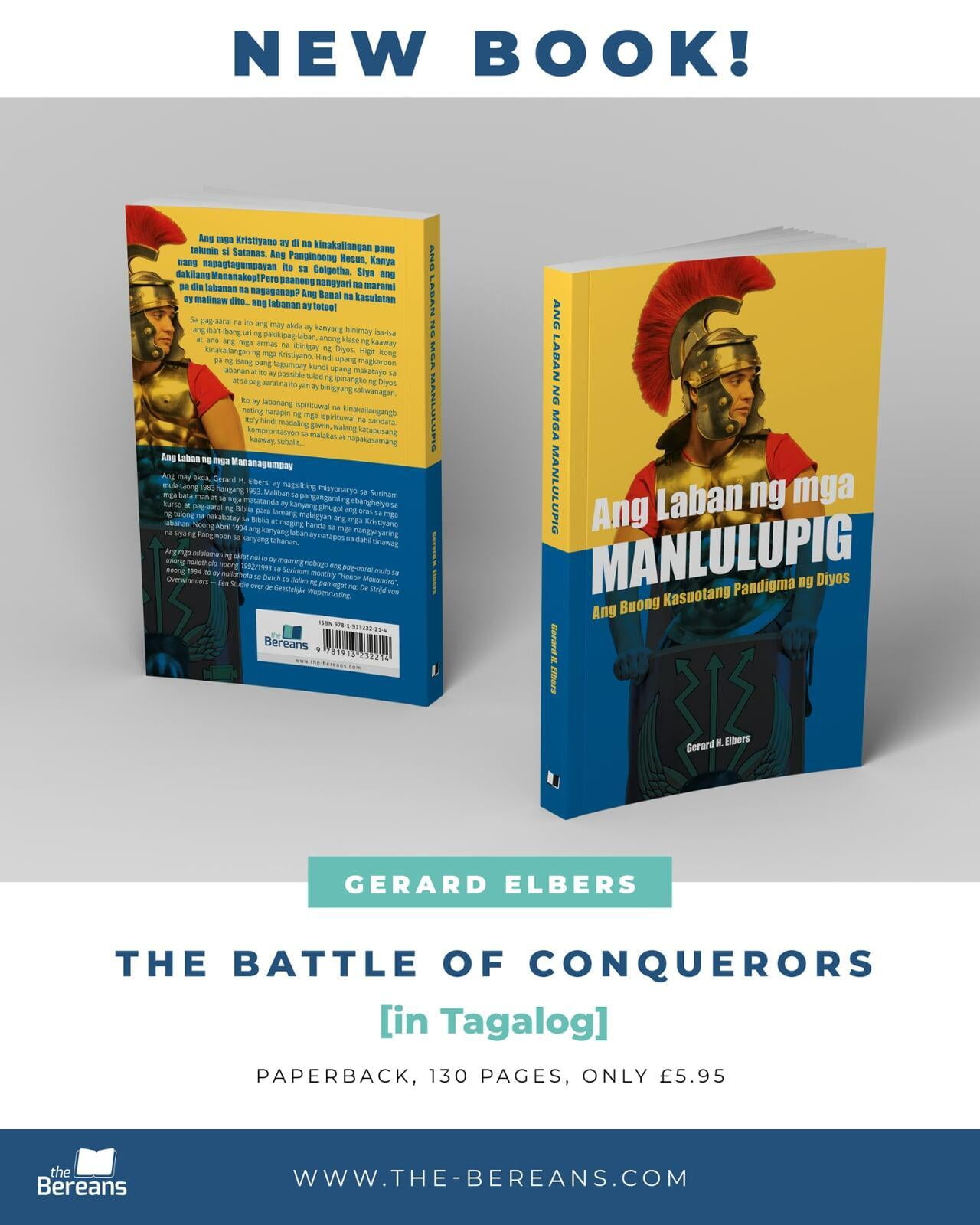 April 2021:
Christians no longer need to defeat Satan. The Lord Jesus defeated him at Golgotha. He is the great Conqueror! But how come there is still so much fighting going on? Scripture is clear here… the battle is real! In this study, the author deals with the different types of warfare, what kind of enemy we're dealing with and what weapons God has provided for this battle. We Christians need to stand our ground in battle. This is not an easy thing to do, an endless confrontation with a powerful and vicious enemy, but God has provided everything we need to do this.
This book is in Tagalog.
Paperback, 130 pages. Available in our
shop
.