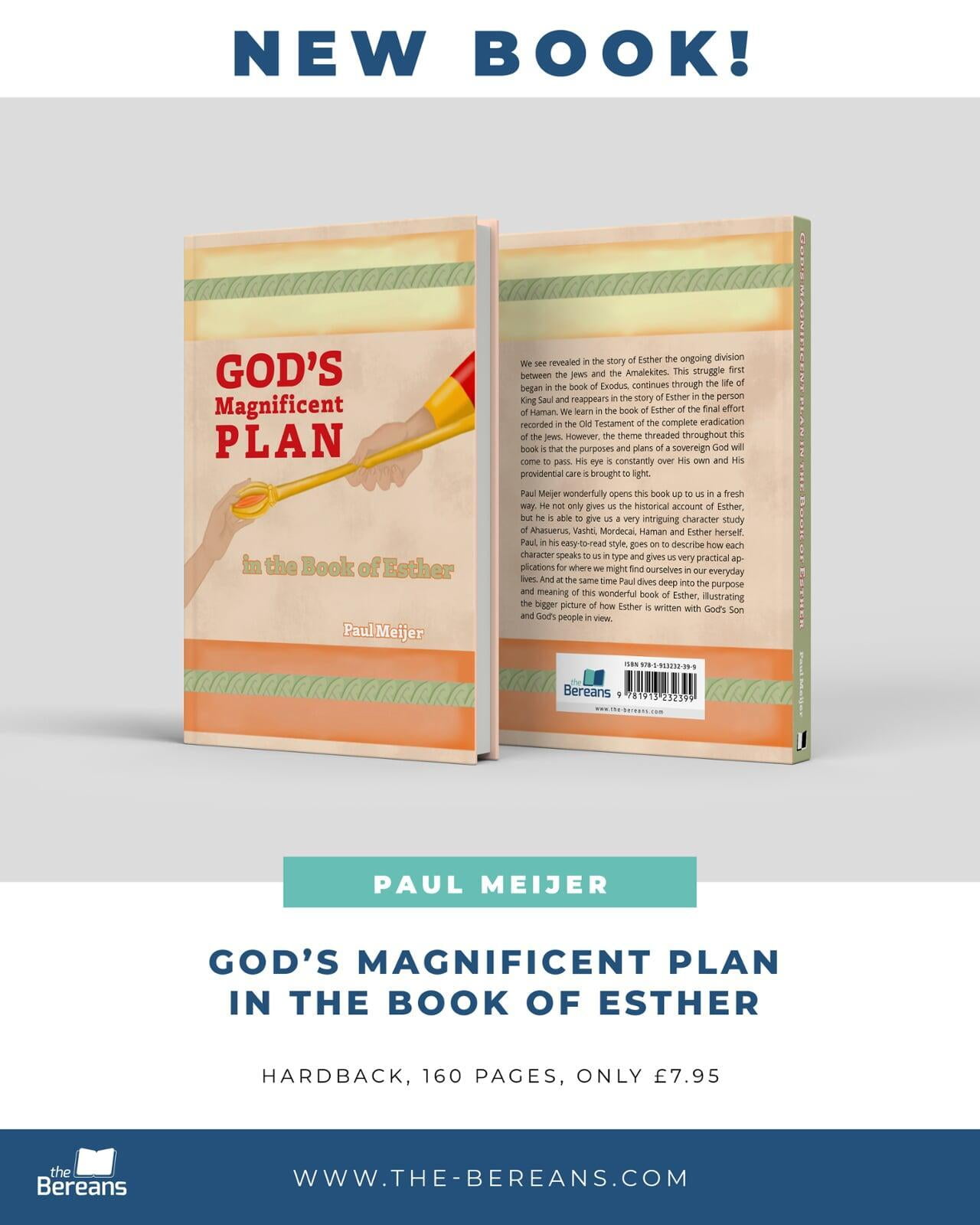 August 2021:
We see revealed in the story of Esther the ongoing division between the Jews and the Amalekites. This struggle first began in the book of Exodus, continues through the life of King Saul and reappears in the story of Esther in the person of Haman. We learn in the book of Esther of the final effort recorded in the Old Testament of the complete eradication of the Jews. However, the theme threaded throughout this book is that the purposes and plans of a sovereign God will come to pass. His eye is constantly over His own and His providential care is brought to light.
Paul Meijer wonderfully opens this book up to us in a fresh way. He not only gives us the historical account of Esther, but he is able to give us a very intriguing character study of Ahasuerus, Vashti, Mordecai, Haman and Esther herself. Paul, in his easy-to-read style, goes on to describe how each character speaks to us in type and gives us very practical applications for where we might find ourselves in our everyday lives. And at the same time brother Paul dives deep into the purpose and meaning of this wonderful book of Esther, illustrating the bigger picture of how Esther is written with God's Son and God's people in view.
Hardcover, 160 pages, now available in our shop!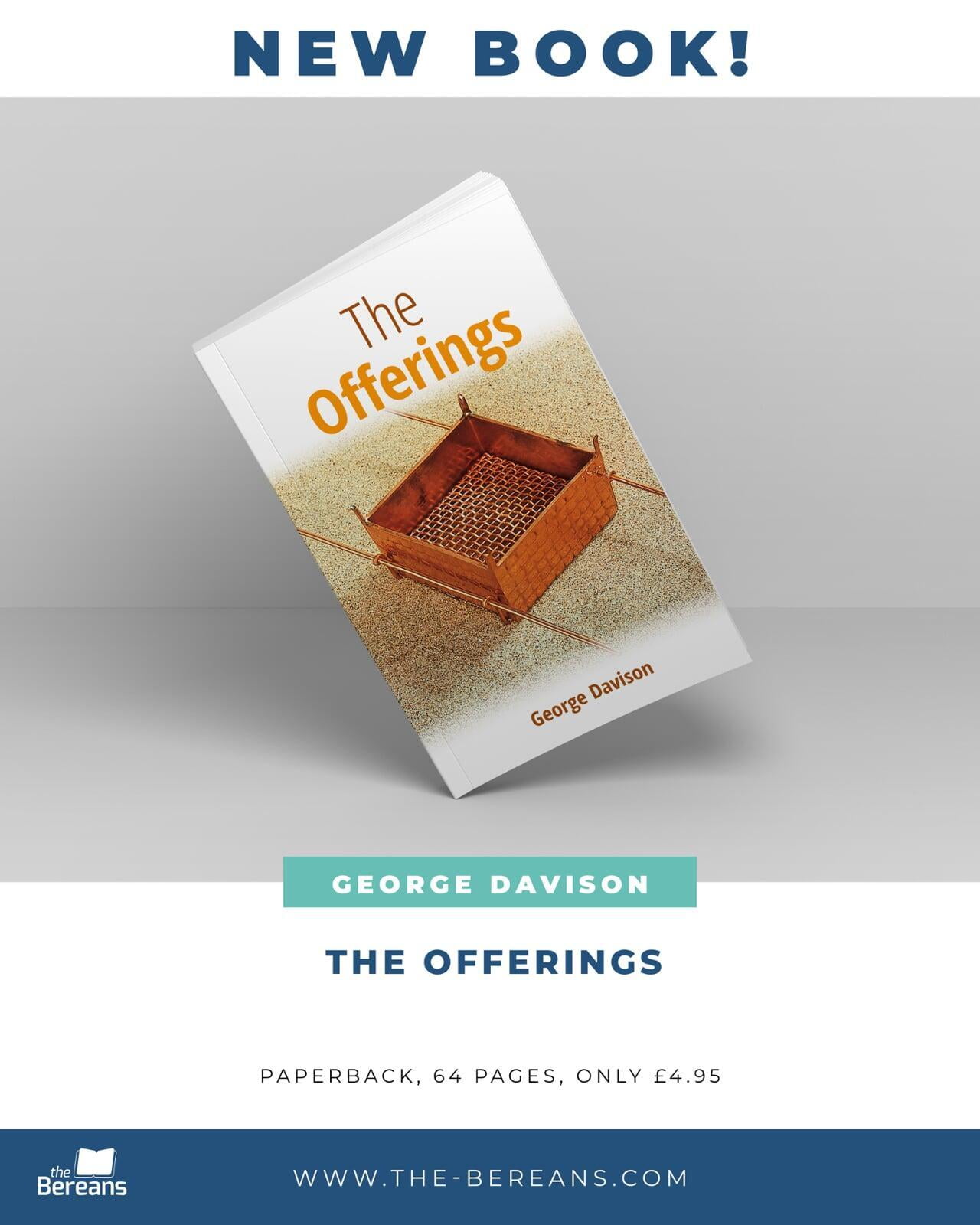 August 2021:
The offerings described in Leviticus 1 to 7 are a beautiful picture of the Lord Jesus in both His life and His death. The studies in this little book deal with four of the five offerings in these chapters. They are based on edited transcripts of a series of addresses given by George Davison, in which we have tried to maintain the style of our brother as far as possible. Bible quotations have been changed from the KJV to the NKJV.
The first study takes up the burnt offering. This typifies the way in which the Lord Jesus glorified His God and Father by going into death. Everything He did, and all that He is personally, was all for God's glory. The burnt offering was entirely for God. Secondly, the grain or meal offering speaks of Christ's perfect life on earth—in which He always did what was pleasing to the Father so that His life ascended as a sweet aroma to God.
Then the teaching about the sin offering brings before us the need for confession and restoration of fellowship with God after sin has come in. It speaks of Christ's work for us. The last study looks at the peace offering, showing God's desire to have fellowship with us in contemplating His Son. From this particular offering, God received a part, the priest received a part, and the remainder was to be enjoyed by the offerer.
Softcover, 64 pages, now available in our shop!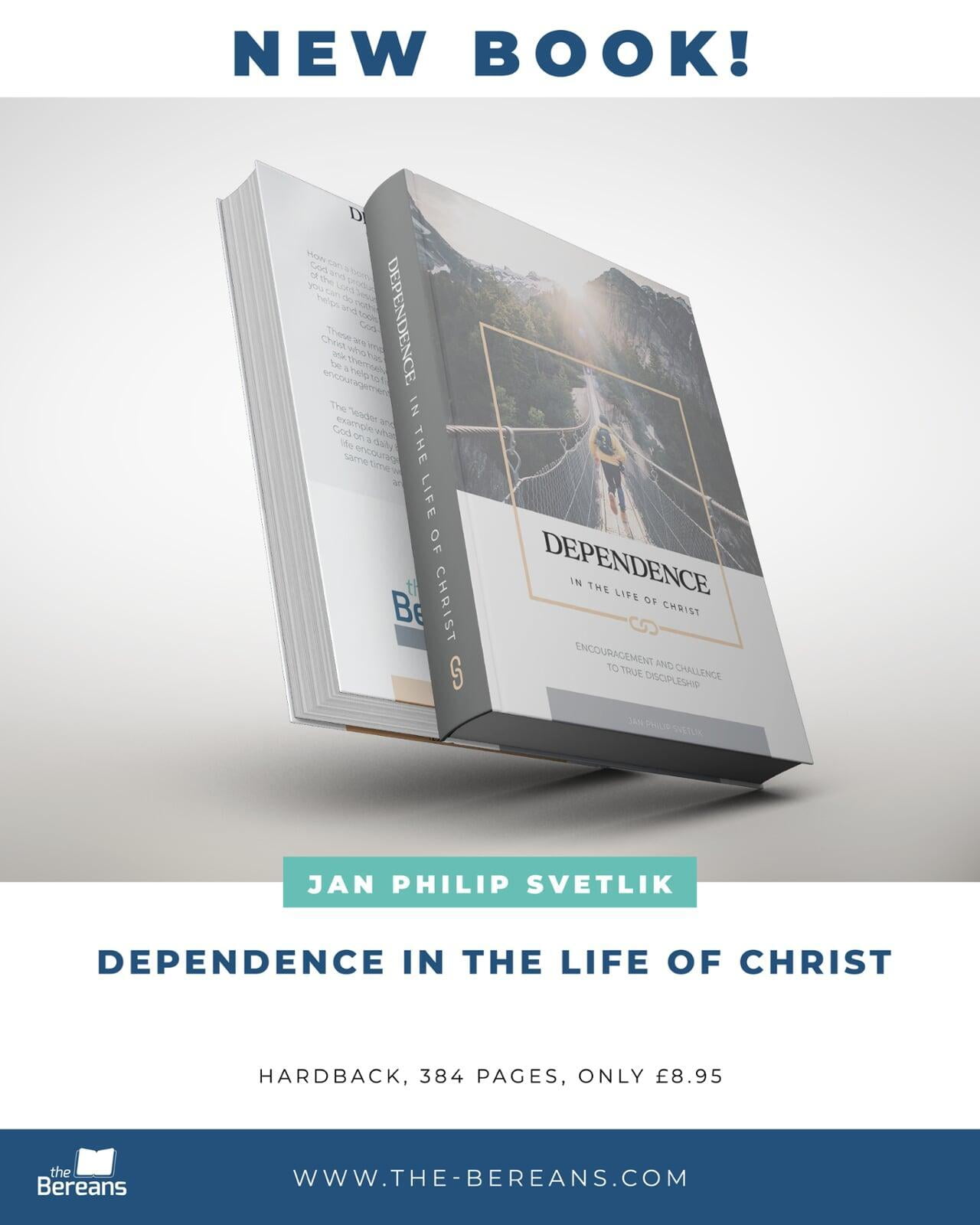 June 2021:
How can a born-again Christian lead a fulfilled life, honouring God and producing fruit for eternity? What do these words of the Lord Jesus, "Abide in me and I in you… for without me you can do nothing" (John 15:4–5), mean in this context? What helps and tools are available to us to live in dependence on God—and how can we best use them?
These are important questions that every true disciple of Christ who has the desire to live a life devoted to God should ask themselves. The devotions in this book are meant to be a help to find answers to these questions, and to be an encouragement to faithfully follow in the footsteps of our Lord and Master.
The "leader and completer of faith" has shown us through His example what it practically means to live in dependence on God on a daily basis. We should learn from Him. His wonderful life encourages and motivates us to true discipleship. At the same time we are challenged to reconsider our own lives—and when necessary to correct them!
Flexi-bound, 384 pages (120 x 180mm pocket book format), now available in our shop!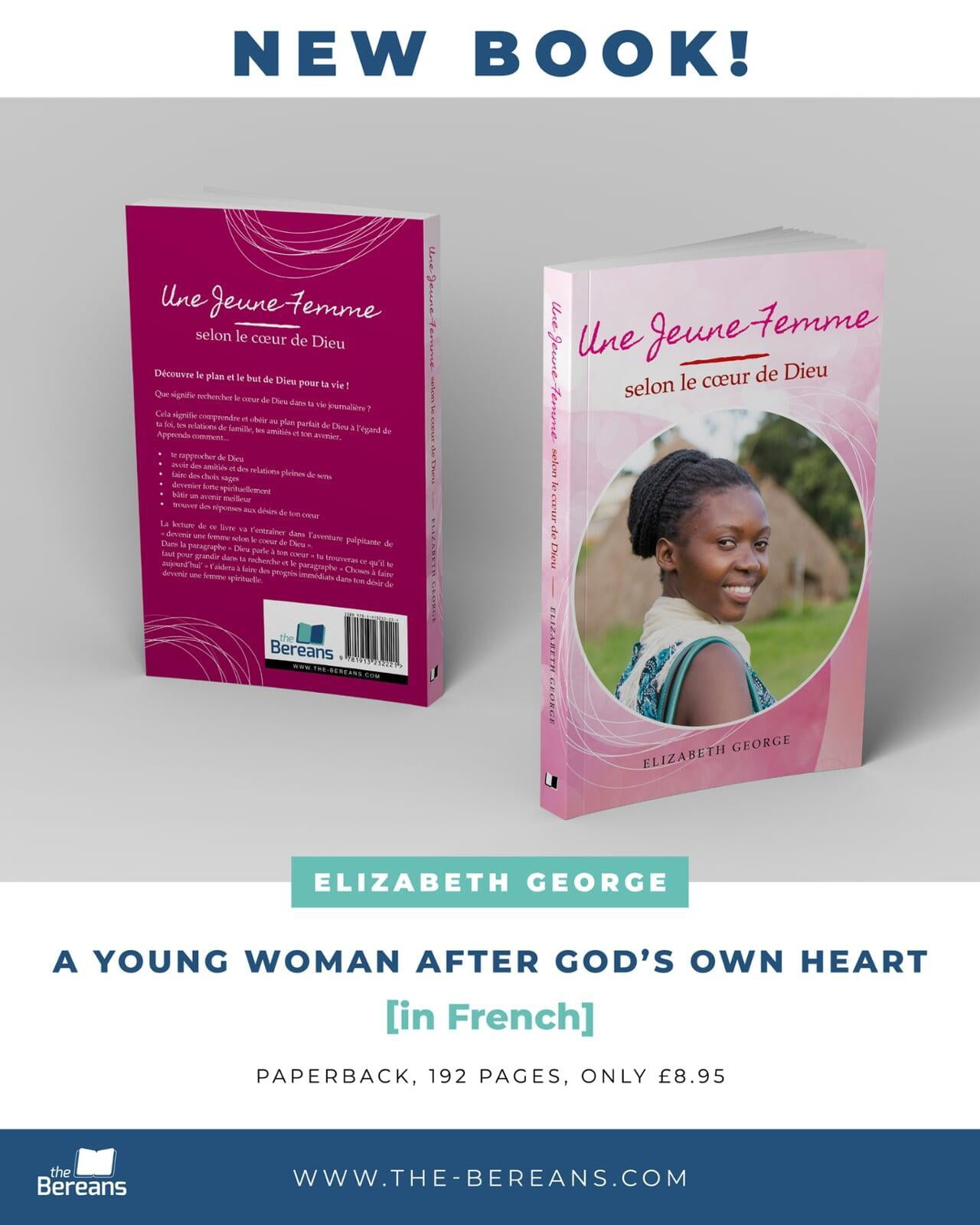 June 2021:
Do you want to live for God's honour and discover His plan for your life? Do you want to put His priorities above yours? The author of this well-known book wants to help you with that and addresses the following matters:
* Growing in faith
* Choosing the right friends
* Getting on well with your family members
* Making wise choices for the future
* Fighting against temptation
Special edition for free distribution in Africa
Perfect bound, 192 pages, now available in our shop.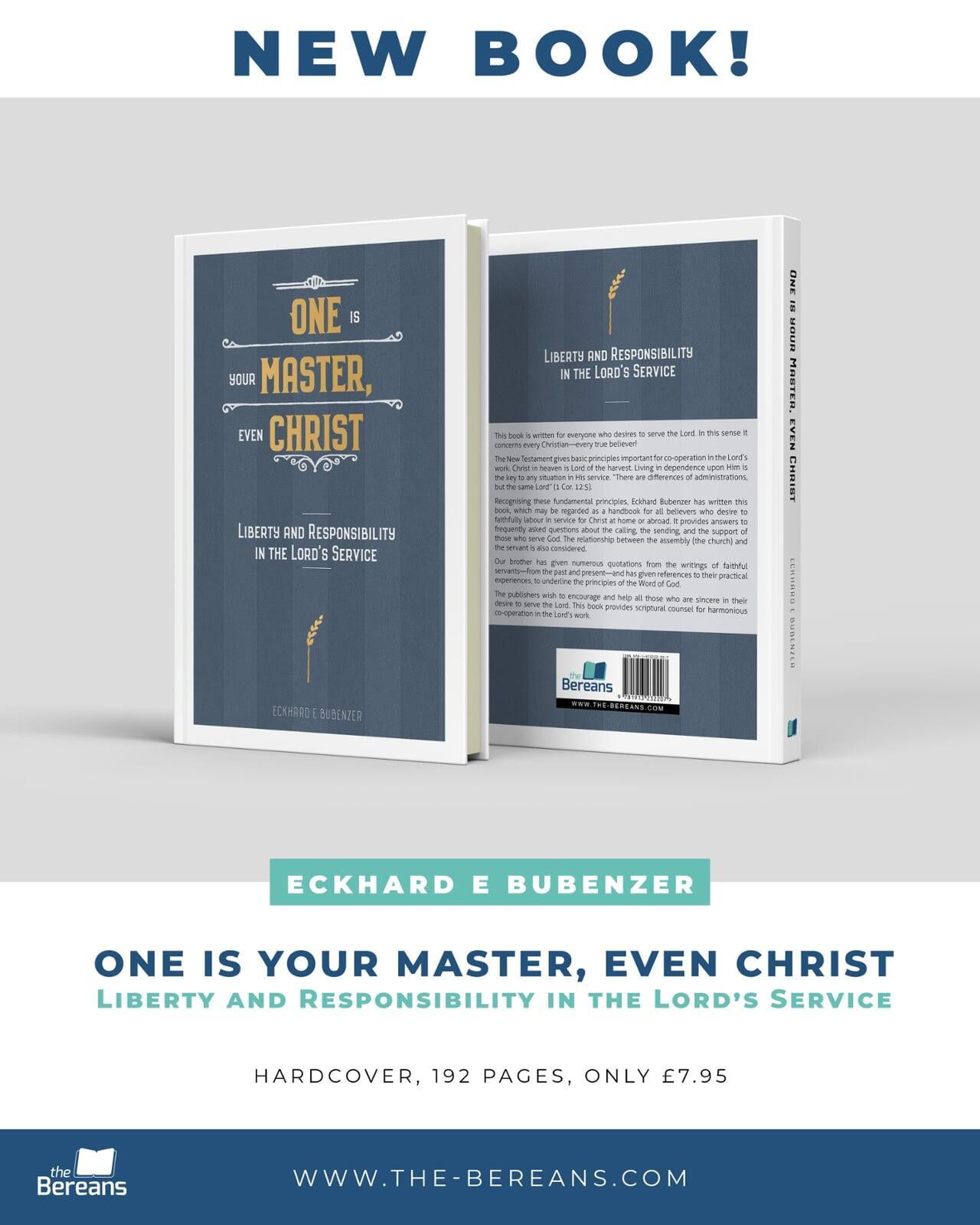 April 2021:
This book is written for everyone who desires to serve the Lord. In this sense it concerns every Christian—every true believer! The New Testament gives basic principles important for co-operation in the Lord's work. Christ in heaven is Lord of the harvest. Living in dependence upon Him is the key to any situation in His service. There are differences of administrations, but the same Lord (1 Cor. 12:5). Recognising these fundamental principles, Eckhard Bubenzer has written this book, which may be regarded as a handbook for all believers who desire to faithfully labour in service for Christ at home or abroad.

This book has been translated from the German and contains additional material.
Hardcover, 192 pages. Available in our shop.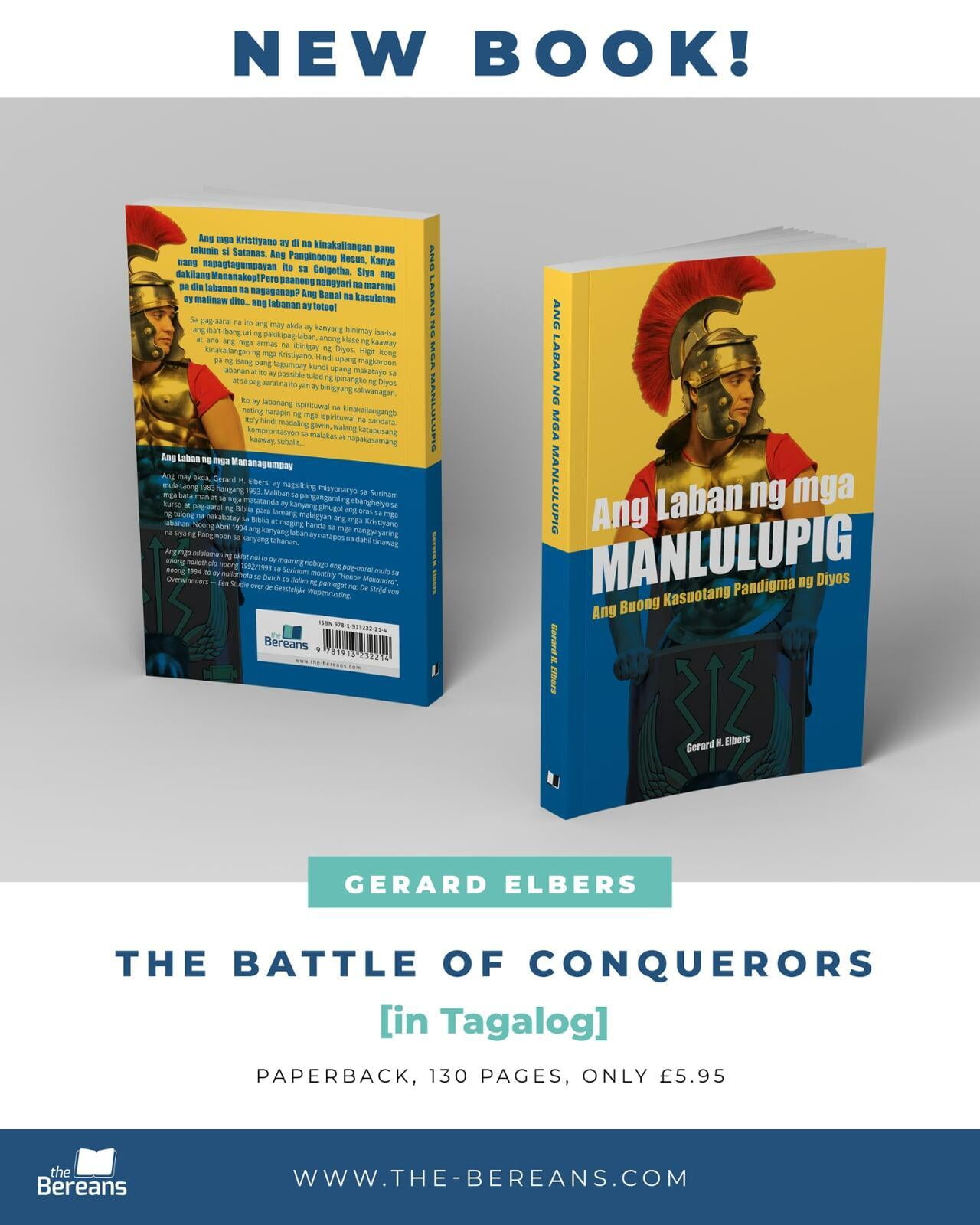 April 2021:
Christians no longer need to defeat Satan. The Lord Jesus defeated him at Golgotha. He is the great Conqueror! But how come there is still so much fighting going on? Scripture is clear here… the battle is real! In this study, the author deals with the different types of warfare, what kind of enemy we're dealing with and what weapons God has provided for this battle. We Christians need to stand our ground in battle. This is not an easy thing to do, an endless confrontation with a powerful and vicious enemy, but God has provided everything we need to do this.
This book is in Tagalog.
Paperback, 130 pages. Available in our
shop
.